Back to articles
What will the packaging of the future look like?
In this age of the climate crisis, eco-friendly packaging could well become essential in the luxury sector. With technological advances, innovative uses and the development of new aesthetic standards, there is plenty of inspiration for the sector to combine attractive design with sustainable values. Below is an overview of the latest strategies in this field.
There are no contradictions here, far from it.
Luxury, sobriety and sensuality: if Baudelaire had been alive in the 21st century, his poetry may also have alluded to ecology in its homage to beauty.
According to a study by Bain & Company (2020), while the new generation of consumers, more conscious of the environmental impact of their purchases, are expected to generate growth of 180% in the luxury sector by 2025, this sector represents a certain paradox. As Élisa Monnot points out, the unboxing trend on social media – where customers post videos of themselves opening packages – has "generated a lot of consumer interest in packaging, an integral part of the luxury experience." Therefore, companies cannot get rid of packaging entirely! Brands must thus perform a balancing act between consumers' desire for beautiful containers and ecological awareness, and it is now more important than ever to get it right. Here we focus on four strategies adopted by the luxury and beauty sector to make the shift to more environmentally-friendly packaging.
With prices for glass, paper and cardboard currently skyrocketing worldwide, resilience and sustainability are set to become the watchwords in luxury packaging design. In addition to the growing popularity of recycled paper and cardboard in this sector, for example, with the Valentino boxes, some brands are focusing their efforts on packaging made of mycelium or biobased plastics (of plant and not fossil-based origin).
Other companies are exploring innovative ways to improve their products' end-of-life. For example, champagne brand Veuve Clicquot has adopted a printing/knitting process known as "3D knitting" to produce its recycled polyethylene terephthalate (rPET) boxes, using exactly the right amount of materials, and thus reducing the volume of waste produced by around 30%.
The use of mono-materials is another key trend, such as the bamboo and sugarcane fiber shell designed by Chanel to protect its iconic N°5 fragrance, or the Sweet Collection developed by Texen, for cosmetics in stick form, made of 100% polypropylene (PP), which can be directly recycled.
2
Develop innovative new shapes
The skincare brand Typology has been experimenting with new shapes to make its packaging more environmentally-friendly, and has opted for flat, rectangular bottles. The aim is to make the bottles fit into flat packages more easily while reducing the percentage of empty space to a minimum.
While water is the main ingredient in cosmetic products – representing between 60 and 80% of the formula for a cream and up to 95% for a shower gel or shampoo – products in solid format are also an effective way of decreasing the size of packaging and as a result, the amount of materials used. For example, Chanel's cleansing foam powder with red camellia (which must be diluted in a small amount of water) is fully in keeping with this trend for "waterless beauty products".
3
Encourage reuse, in all its forms
Making packaging last longer through reuse is an increasingly common practice in the wine and spirits market, adds Elise Monnot, citing the case of Veuve Clicquot and its boxes – a must-have item for the festive season – which can be converted into a champagne bucket or even into an ultra-stylish sign.
As the researcher highlights,  this is practical when considering that this type of drink must be protected from sunlight to preserve the taste, and that brands are reluctant to do away with gift boxes completely, especially during the holiday season.
Refills are also gaining ground, not only in the perfume sector, with products such as the Armani My Way Fragrance, but also in the eyeshadow, blusher and lipstick markets. In some cases, this involves "all-in-one" products, with jars featuring interchangeable inserts depending on the chosen formula (perfume, lotion, emulsion, etc.). With products becoming more customizable and modular, will zero waste be the new business model in the luxury sector?
4
Develop new aesthetic standards
Will the luxury sector, with its opulent and ostentatious packaging, adopt a more economical approach in the future (in every sense of the word)? It's not surprising that brands are now making use of other mechanisms, such as vending machines.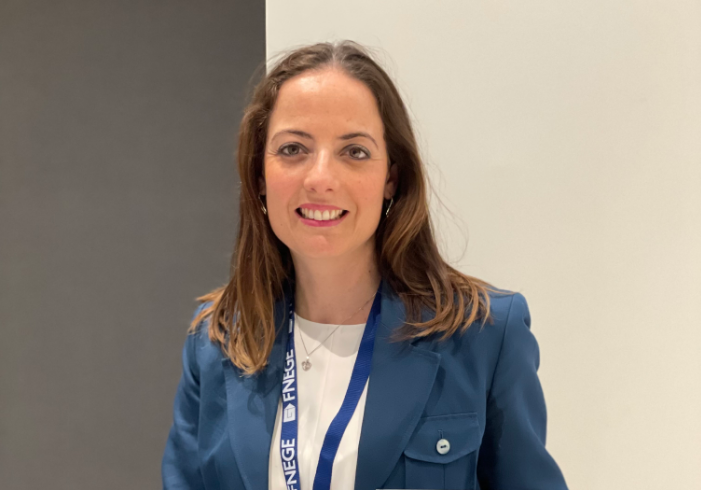 Élisa Monnot
Teacher-researcher at CY Cergy Paris University, specialist in responsible consumption and sustainable marketing.
Combining ecology and beauty, the project of the 21st century?